I work from home, and I have doing so for over 14 years now. I have come across some people that are totally intrigued by the idea, and you get a load of questions from them! One of my online jobs is working for Liveops, which I have done for over a year now. There are all kinds of other ways of making money as well, but one thing people don't seem to understand is YES it will take some money and YES it will take more than doing it during naptimes, and while they are at school! I have seen people take their business to great moneymakers doing this while working fulltime as well. Don't make the mistake that you are going to be placing 'hobby' hours in to get started. You are going to disappoint yourself, and think there is nothing but scams out there!

We don't have any extra cash!

You need to start saving up, because you are going to be need to invest.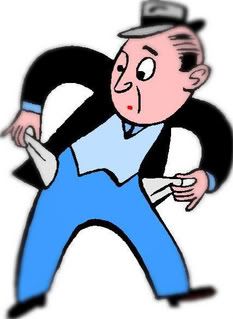 You can do things during that time to get ahead of the game! If you have a spouse or partner enlist some help from them even if it just being supportive! You need to decide what type of business you are going to want to do. You are going to need to know what is involved with that business. What type of equipment, insurance, marketing, how you are going to handle taxes, accounting, etc. so you aren't over your head to begin the process! The more planning you do the less stress you are going to place on yourself!

Have you seen those offers for rebate checks? Start sending those in for your business account.

How about make a deal with the family that if you save so much in coupons during shopping that some part of that savings will go into the business account.

Offering babysitting services on a temporary basis could give you a good jumpstart towards your business account. Lets say a school holiday is coming up, and the neighbors down the street work fulltime. It could be nice to have their kids come and spend that time with your children, and you keep that money for the business account.

Sell some of the stuff around the house that you don't need anymore on Ebay! I know I sell my kid's clothing in bulk if it is in good shape. Don't expect to make millions here, and remember no matter how much you paid for the outfits they don't fit anymore! They are of no more use to you, so GET rid of THEM! Not sure you are comfortable with that? Check out this ebook on selling on ebay.

How about placing a jar on the dresser, and when you and your spouse have some extra change to dump it in as a contribution towards your business account.

There is a family I know that shovels snow or mows grass for some of the elderly in their area that can't do that anymore for themselves. Depending on your area, and how much snow you get. A boy in our neighorhood I know charges $30 for a double driveway and sidewalk. If they don't want the sidewalk done is $25.00. Remember chances are good they don't care if the kids come with snow shovels. YOU do most of the work anyway right? The kids can pick up the trigs, rocks, and trash before the lawn mower comes down. They can also pick up grass trimmings as well. THEY don't have to be perfect, because you can FINISH the job right?

You can join MySurvey, and do some of those in your sparetime to use towards you business account as well.

Get rid of some the books you have around by using Cashforbooks!


There are all kinds of small ways of making money, and don't expect a huge amount at once. Keep in mind you are trying to invest in your future. Like I mentioned before there is tons of research to be done before you start to get the business off the ground. If there are items that are of interest make a note of them. If there are services you could use once you have the money for them file it away for the future.

Just because you don't have the CASH now doesn't mean you can't plan for it. Some people it takes longer than others, but that doesn't mean it will be impossible. You will appreciate it more once you get there as well! Starting a business, and making it successful will take time and effort. Don't buy into those schemes that tell you that you build it they will come! I take vacations and it makes money for me. YES businesses can do that, but don't believe that they didn't place any effort beforehand!

Chances are if your spouse or partner sees you placing all this effort into getting a business in the future they will get excited as well. If they are excited chances are good you will have two people working towards the effort – even if it is in just small ways! Take what you can get, and realize that is one step closer to starting! Its your dream, and you are the one that needs to make most of the effort. The time you invested will get everyone used to adjusting without you around as you once were before as well. They need to get used to that, because with a business it will take more than naptime and while they are at school! My children are old enough now that I enlist their help with some projects, and they get the reward of money towards what they are saving for.

In the next couple of days I will try to send out some items for you that I have learned in business. Its part of the 'research' you can do for your business while you are trying to up with the capital to start it!

Anyone have any other ideas for some extra money for the business account? What has worked for you?